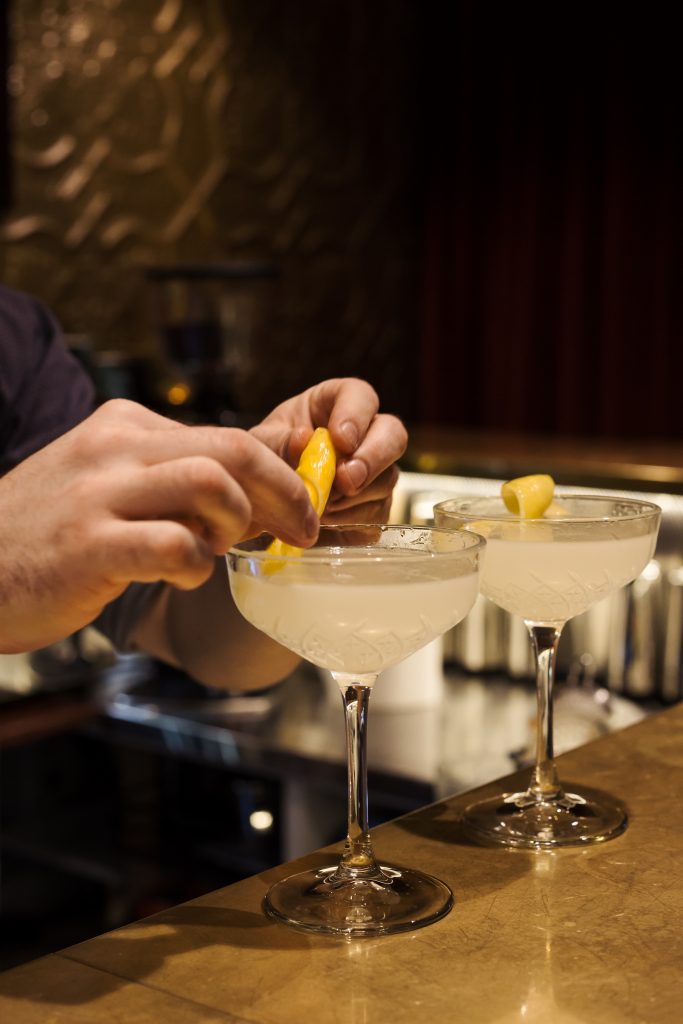 About Us
At Gold Bar we really like drinks. We like listening to our friends whilst relaxing in comfy seats and sipping on a whisky. We like to get stuck into strange and inconsequential conversations over a few cocktails. We like telling tales of our past adventures while sharing a round of G&T's.
We strive to be a place in which people can come and relax. Whether you're taking a cheeky break from the larger and louder venues in the waterfront area, or you're simply chasing a night-cap after a delightful dinner in one of Hobart's excellent restaurants, we are here for you.

Our little speakeasy is a world away from the pubs and clubs surrounding it. We filled our venue with rich décor, comfy seating, and upbeat and funky music. We find it's at its best when also filled with the softly vibrating buzz of people enjoying each other's company and conversation. Bring a friend or more in for a relaxing chat and we'll make you a drink according to whatever takes your fancy.
---
ian
Ian is our head barman and the eccentric who founded Gold Bar. He has worked in hospitality and tourism for most of his working life, and also had a two year stint as a distiller for Sullivan's Cove. Ian is a nerd who loves fantasy and superheroes, and who really, REALLY loves spirits and cocktails.

His favourite drink is the Corpse Reviver No. 2 because "balance is important" and the balance between drinking for enjoyment and drinking for other reasons is captured very well in this potent and delicious libation.